Air Duct and Carpet Cleaning Services in Eastpointe, MI
Comprehensive Residential and Commercial Cleaning Services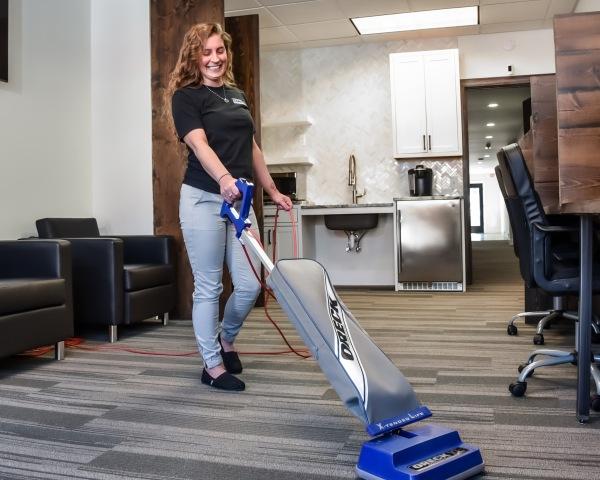 Everyone needs access to professional cleaning services, and Zeppelin Cleaning Services is excited to be able to take care of that need for you. We work in residential and commercial spaces, and we have the range of services necessary to clean anything and everything.
Our residential services can help you prepare for an event, maintain your home, or prepare for moving.
Our commercial services include everything from window washing to janitorial services. We even scrub ductwork to improve air quality. When it comes to cleaning, Zeppelin is committed to being the best.
Janitorial Services for Eastpointe Buildings
If you own or manage a commercial space in Eastpointe, you need access to high-quality, professional janitorial services. Zeppelin can supply those services through efficient and affordable means.
We carry out a full range of janitorial services, from bathroom cleaning and stocking to surface sanitization. Window washing, dusting, waste removal, and daytime cleaning are all part of the deal, with much more available as needed. Best of all, you get these regular services without having to fully staff a janitorial team. We can improve the quality of your workspace while we save you time and money on cleaning.
Ductwork Cleanings for Improved Indoor Air Quality
Ductwork cleaning is one of the most overlooked and undervalued services in the professional cleaning industry. Nothing affects your air quality more than your HVAC system, and we can clean the entire thing. With professional duct cleaning, we can remove allergens and contaminants that can make it harder to breathe.
We can also get down to the source to eliminate odors and make the entire home or building smell better. Few cleaning services can do more for your quality of life than ductwork cleaning.
Eastpointe Carpet Cleaning Services
When your carpets need a thorough cleaning, our services are the perfect solution. We can provide high-level scrubbing that removes stains, sanitizes carpets, and restores the fresh sense of cleanliness to a room or area.
Carpet cleaning is available for residential and commercial buildings. We can get your home spotless, or we can help your workplace maintain a cleaner environment.
Whatever cleaning you need, Zeppelin Cleaning Services is here to help. You can contact us today to schedule an appointment. We'll be happy to do the cleaning so you can enjoy a better space and peace of mind.