Air Duct and Carpet Cleaning Services in Southfield, MI
Comprehensive Residential and Commercial Cleaning Services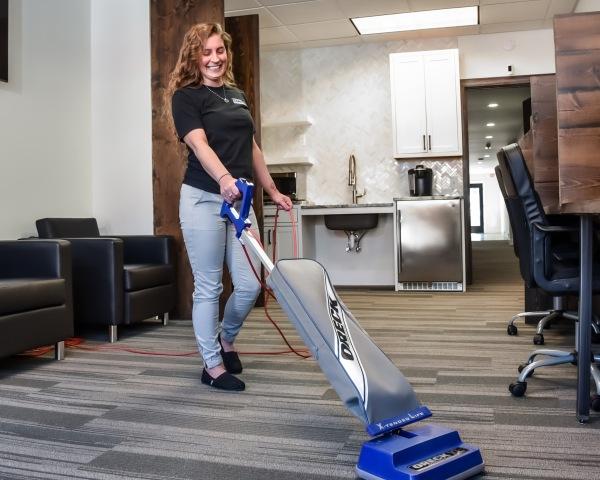 Keeping your Southfield home or commercial building clean doesn't have to be difficult. At Zeppelin Cleaning Services, we offer comprehensive cleaning so you can forget about these tedious tasks and focus on more important matters.
Whatever your needs may be, we can customize our cleaning services accordingly. We can clean surfaces, carpets, kitchens, bathrooms, and any area of your building or home. We also offer waste removal services tailored to your needs. You can decide how often you want us to clean based on your preferences and goals. Contact us today for more information about our services.
Janitorial Services for Southfield Buildings
Janitorial services are designed to help keep Southfield buildings clean by removing dust and debris, cleaning facilities, and removing waste according to the customer's specifications. At Zeppelin Cleaning Services, we have extensive experience providing janitorial services to all types of commercial customers, and we can help you keep your building spotless and safe.
We understand that every building has unique janitorial needs. With every client, we take the time to learn about goals and preferences so we can design a cleaning protocol and schedule that works as well as possible. We offer a range of services, including kitchen cleaning, restroom cleaning, waste removal, carpet cleaning, and much more.
Ductwork Cleanings for Improved Indoor Air Quality
When your ductwork is dirty and clogged with debris, your HVAC system will not be operating at its best. In addition, you may notice that the quality of the air flowing through your home or commercial building is diminished, leading to worsening asthma and allergy symptoms. Dirty ductwork can even become a breeding ground for dangerous microbes.
Fortunately, the experts at Zeppelin Cleaning Services can clean your air ducts and eliminate all of these issues. Once we have thoroughly cleaned your ductwork, your air quality will improve, and you may even notice better energy efficiency. In addition, because air can flow more freely, your HVAC system's lifespan will be extended.
Southfield Carpet Cleaning Services
Regular professional carpet cleaning is a normal part of standard carpet maintenance. Even when you do your best to keep your carpets vacuumed and protected from soiling, it is only natural for a certain amount of debris to build up over time. The carpet cleaning experts at Zeppelin cleaning services can eliminate debris, remove stains, and get your carpets back to looking their best. We also offer stain prevention treatments and other services to preserve your carpets and extend their lifespan.
If you are interested in professional cleaning services in Southfield, MI, look no further than Zeppelin Cleaning Services! Contact us today to learn more or to schedule an appointment.