7 Tips for Hiring the Right Janitorial Services Company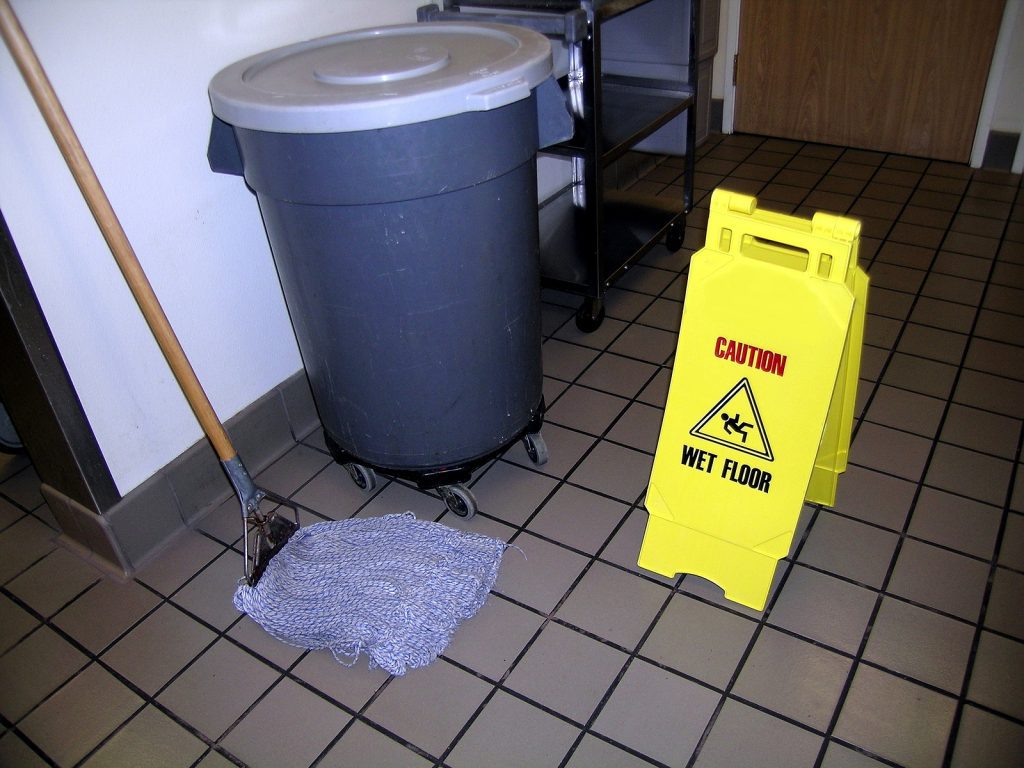 When you own or manage a commercial property, keeping it in pristine condition is one of the most important things you can do to make an excellent impression on customers and clients. Since first impressions are everything in the business world, it's in your best interest to hire a janitorial services company to handle cleaning and upkeep on a routine schedule. But if you're not quite sure what to look for in a commercial cleaning company, you could inadvertently end up hiring a service you're not happy with.
What should you do to ensure you hire the right janitorial service for your business's needs? Read on for our best tips.
Understand Your Business's Routine Cleaning Needs
Before you can hire a commercial janitorial service, you must have a solid understanding of the type and frequency of cleaning your building needs. While an office building might only require light cleaning a couple of times a week, a medical facility will need much more comprehensive cleaning services at a higher frequency.
Before you start calling around, take some time to evaluate the type of services you'll think you'll need and how often you'll need them. That way, you can clearly articulate what you want when you contact janitorial services for estimates.
If Possible, Get Referrals From People You Trust
Do you know any other business owners who work with a janitorial company they absolutely rave about? Ask if they'll give you referrals! Chances are if another business owner is delighted with a particular company's service, you will be too. But make sure you ask business owners in the same industry as your company. That way, you'll ensure you're getting recommendations for janitorial companies that specialize in the type of cleaning services you need.
Get Service Estimates From a Few Different Janitorial Companies
Once you've made a list of the cleaning companies you're considering, call around to get estimates from each one. It's in your best interest to ask for quotes from at least three different janitorial services just to make sure you're getting fair pricing.
If you encounter any low-priced outliers, don't immediately gravitate toward them based on price alone. Often, cheap quotes equate to low-quality service, so you'll want to thoroughly research each company's reputation before moving forward.
Browse Each Company's Reviews
The internet is an excellent place to find out the real scoop about the quality of various janitorial companies' services. In this digital age, just about every cleaning service has a website or a Google listing, so take advantage of that easy-to-find information!
Look for client reviews from current and past customers on Google, Facebook, or Yelp, and you should also be able to locate reviews on the company's website. If the business has a long history of glowing testimonials, it's likely a safe bet.
Look for an Online Presence
Aside from reading online reviews, it's also a good idea to verify that each janitorial company has taken the time to build an online presence. Look for a website, social media pages, a LinkedIn profile, and/or listings on service marketplace sites. The more information you can find about the company online, the more likely it's reputable.
Inquire About the Company's Safety Practices
As a business owner or manager, keeping your staff, customers, clients, and vendors safe is paramount. That's why, when you're vetting janitorial companies, it's important to ask about the type of safety measures the company implements on the job.
Make sure they don't use hazardous chemicals that could potentially cause respiratory issues or apply cleaning agents that may deteriorate sensitive materials. It's never a bad idea to inquire about the company's employee training too, just for additional peace of mind.
Verify Insurance, Licensing, and Bonding
Never hire a janitorial services company without first verifying their licensing and insurance! You certainly don't want to be held financially liable for any injuries or damages that may occur while the cleaners are working. Verifying these credentials ensures you're dealing with a legitimate and reputable business that cares about their safety and yours.
To ensure you're protected in the event something goes wrong, it's also smart to ask if the company is bonded. Although janitorial services aren't required to obtain bonding, many carry it just to provide their clients with additional peace of mind.
Need to Hire Janitorial Services? Contact Zeppelin Cleaning Services
If your commercial building requires a top-notch cleaning crew, look no further than our team at Zeppelin Cleaning Services! Since 2008, we've specialized in office cleaning, medical facility cleaning, industrial cleaning, school cleaning, carpet cleaning, and air duct cleaning for properties near St. Clair Shores and the surrounding areas. Superior customer service and premium-quality workmanship have always been our top priorities, and we have the reviews to prove it! To schedule service or learn more about how we can help you, give us a call today at 313-731-6459 or request a quote online, and we'll be in touch.