Our Story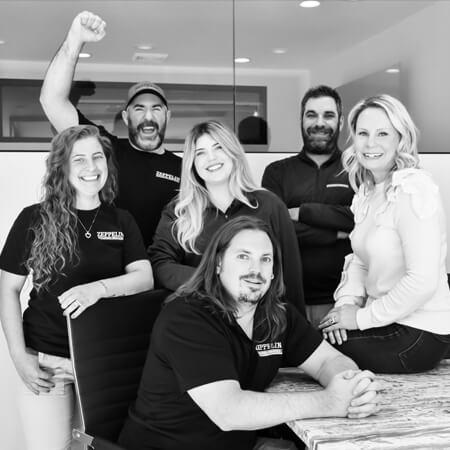 Zeppelin Cleaning Services was established in 2008, amid a very uncertain economic climate. We knew we had to create a professional cleaning company that focused on value and quality. Over the years, we have developed a system for maintaining commercial buildings, office spaces, carpet, homes and more. This has created valued clientele and organic growth from our reputation and referrals. Today, we are thankful to be recognized as one of the best in the business.
We look forward to helping you be proud of the cleanliness of your home or property!
About the Founder
Chris Cooper is the founder, visionary, and driving force behind Zeppelin Cleaning Services, one of the fastest growing and innovative professional cleaning companies in Saint Clair Shores. Michigan.
From the very beginning of ZCS in 2007, Chris has followed a philosophy of "people first" to create loyalty and trust with customers, employees, and business partners. He believes that values, character, and goals are the three ingredients that can make any business thrive. Chris also believes that "conventional thinking leads to average results" and encourages originality, diversity, innovation.
In 2017, Chris began to pursue Zeppelin as a full-time business and started scaling for growth. Carpet cleaning was added that same year and air duct cleaning was added in 2018. Chris and his team have achieved rare levels of success in the commercial cleaning business in recent years, demonstrated by exponential growth in sales while maintaining perfect ratings in customer reviews on Google, Facebook, and Zeppelin's quality control system.
Chris has spent almost all of his 42 years in Grosse Pointe, Michigan. He took a pit stop in East Lansing for 4 years to earn a Bachelor's degree in Accounting from Michigan State University, and then moved back to Grosse Pointe to start a family with his wife Michelle. Chris and Michelle have three children, Isabella, Axel, and Gunnar.
When he's not at the office or in the field, you can find Chris swinging a golf club, playing his guitar, or listening to podcasts.
Why do home & business owners choose us for all their professional cleaning services?
As a family-owned, local business, we understand the importance of having a clean and healthy home or office environment. We will provide you with a professional service every time we come to clean your property. Your satisfaction is at the top of our list and we pride ourselves on our excellent customer service.
Our Team