Industrial Cleaning Services in St Clair Shores, MI
Benefits of Hiring Our Industrial Cleaning Team
Professional cleaning services. Professional cleaning services maintain a level of safety and cleanliness in your industrial building that simply cannot be matched. When you trust Zeppelin Cleaning Services to handle your janitorial needs, you can expect excellent results at all times.
Customization. Our company is experienced with the specific janitorial needs of industrial buildings. We also understand that every building is unique, and we always tailor our services based on your specifications.
Fewer worries. Zeppelin Cleaning Services wants to take cleaning off your mind completely. With our company handling your cleaning needs, you won't need to concern yourself with these tasks. Instead, you can focus on running your company effectively and managing your other responsibilities.
Cleaning on your schedule. We do not want to disrupt the productivity of your business. For this reason, we always schedule our cleaning services to fit within your company's existing operations.
Affordable prices. At Zeppelin Cleaning Services, our goal is to provide you with excellent cleaning services at a price that works well within your budget. Before we begin your cleaning services, we will take some time to learn about your needs and provide you with a customized pricing quote.
Fully bonded and insured. Zeppelin Cleaning Services always maintains the proper insurance policies, including worker's compensation coverage and liability insurance. We also have a janitorial bond.
CDC compliance. We know how important it is for your industrial building to follow the CDC's guidelines. We stay up to date on these guidelines at all times so we can keep your building in full compliance at all times.
Industrial Janitorial Services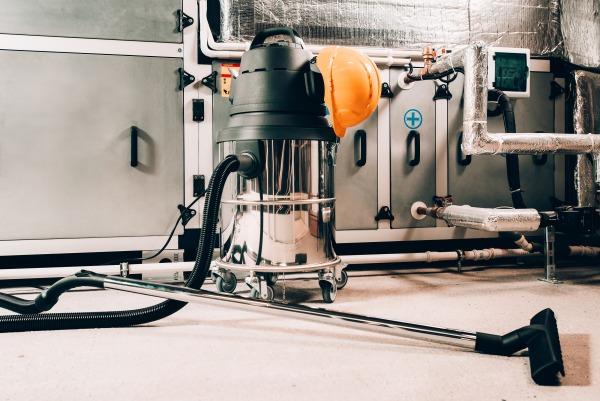 The goal of your industrial building's operations is productivity. Many factors contribute to this goal, including the dedication of your employees and the effectiveness of your protocol.
However, these are not the only things that matter. Another factor that is often overlooked is the cleanliness of the space itself. A clean industrial building ensures that your employees can perform at their best.
At Zeppelin Cleaning Services, we're dedicated to boosting the functionality of your industrial building by providing professional cleaning services. We have the expertise to ensure that your building stays clean for your employees and clear of debris to maximize the efficiency of your machines. Contact us today to learn more or to schedule service.
Contact Us Today for Industrial Cleaning Services
Zeppelin Cleaning Services is proud to offer comprehensive industrial cleaning services near you. With our company's help, you can count on having a safe, clean, and productive space available to your employees at all times. Our services can be tailored to meet the needs of every client. If you are interested in learning more, or if you'd like to schedule cleaning services, please contact us today.