Benefits of Professional Rug Cleaning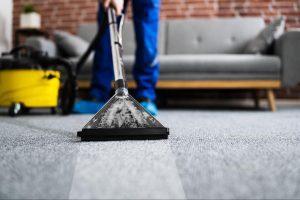 Rugs are a beautiful decorative component and a functional piece of any space in a home or business.
They can vary in size, with some covering an entire floor area in a larger living or seating room, and they can also be quite the investment. For example, 8 ft. x 10 ft. (or larger) area rugs can often be multiple hundreds to thousands of dollars, especially if they are made of a unique material or have an exotic design, like Persian, Moroccan, or Oriental rugs.
Rugs in a space are subject to all of the elements of that space, both natural and just daily wear and tear. They collect dust, dirt, dander, and pet hair and are often the victim of food and beverage spills.
Rugs also add a level of material to a space that cannot be cleaned in the same way as tile, wood, or vinyl floor, so cleaning them involves a different level of attention.
Because of the unique elements of a rug and the fact that they are subject to dirt and grime build-up, there are three main benefits to scheduling recurring professional rug cleaning services:
It extends the life of your rug.
It removes unwanted stains with care and attention to special/delicate material (the same over-the-counter cleaning products might not be the best option for your customized, expensive, and exotic Persian rug, for example).
It makes your space healthier.
Professional Cleaning Extends the Life of Your Rug
Choosing a rug for a space is often a longer-term decision, and for some rugs, there is a significant investment component as well. Professional rug cleaning services remove dirt, grime, and stains with the correct products, technique, and attention needed to keep them looking clean and fresh.
In addition, one of the worst things that can happen to a rug is similar to something that often happens with larger carpets — too much moisture accumulates. Rugs, like carpets, are absorbent, and they are made from materials that soak things in. That means just a little bit of liquid can be captured, and it stays, creating the perfect environment for mold, mildew, and unpleasant odors. Then there are accidents caused by pets that just make things worse.
A professional rug cleaning service not only has the cleaning solutions to clean a rug sufficiently, but they also have high-powered tools designed to dry the rug after the cleaning.
A newly cleaned rug will also have its color and vibrancy restored, so it will also keep your rug looking like new longer. A well-maintained rug can last for years.
Professional Cleaning Removes Unwanted Stains From Delicate Material
Rugs can be made out of a variety of materials, and many times, designs mix and match materials to add different textures or designs:
Wool
Silk
Cotton
Bamboo
Leather
Sheepskin
Faux Fur
Polyester
Synthetics
In a regular household, many people are not familiar with the products and techniques needed to clean a special type of material, so leaving it to the professionals is a good choice. In many unfortunate DIY situations, improper cleaning has actually led to rugs being ruined completely.
Professional rug cleaners are trained and educated in how to mix cleaning solutions correctly, what cleaning solutions work based on the specific material, and how to use water in the appropriate amounts.
Professional Cleaning Makes Your Space Healthier
A healthy living space includes ensuring every part of that space is adequately cleaned, and that includes all the rugs in a home or business.
Professional rug cleaning services not only help remove stains and reduce dirt build-up, but they also eliminate pesky allergens that love to hang out in a rug's fibers. Allergens like dust, mold, mildew, and pet hair and dander.
Giving attention to rugs and greater carpet areas will help allergens from being spread about a living space, which also directly contributes to not clogging up your home's air filters. Clean carpets and rugs help ensure high air quality, which is a positive for everyone in the space.
How Often Should I Get My Rugs Professionally Cleaned?
It's recommended that ongoing professional rug cleaning be scheduled at least once a year. If you have an active household with pets though, scheduling something more often might be necessary.
Serving St. Clair Shores for Over 13 Years!
If you are a home or business owner in the greater St. Clair Shores area and are in need of a professional rug cleaning service, look no further and contact our team at Zeppelin Cleaning Services! Our rug cleaning process will eliminate that built-up dirt and grime, making your rugs look like new.
In addition to rugs, our team of dedicated cleaning professionals specializes in a wide range of cleaning services:
Give us a call or request a janitorial quote online for more information and to schedule your cleaning today.