Benefits of Professional Upholstery Cleaning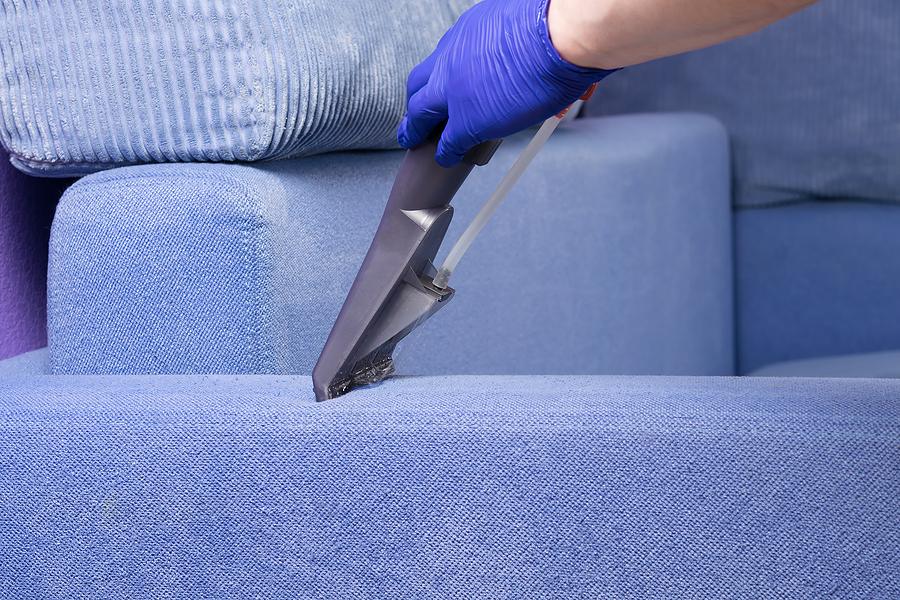 Do you have carpets, rugs, or upholstered furniture in your home or building? How often do you clean those things? Because if it's not often, there's a good chance they're harboring tons of bacteria, dust, and other microorganisms that can put your health at risk. And even if the upholstered surfaces in your home or building aren't suffering a build up ofgerms, failing to clean them regularly simply makes them look terrible.
How often should you be cleaning these areas to keep them hygienic and looking great? At least once a year, if not more often, depending on the amount of traffic each area sees. Unfortunately, though, if you don't have a carpet cleaner or upholstery cleaning tools, keeping these areas clean can be tough. That's where hiring a professional upholstery cleaning service like you'll find at Zeppelin Cleaning Services can be hugely beneficial. 
Why hire an upholstery cleaning team to keep your carpets, rugs, and furniture looking great? Read to learn all about the benefits you'll enjoy when you do.
Improve Indoor Air Quality
Did you know carpet can harbor up to 200,000 microorganisms per square inch? While upholstered furniture doesn't see quite the amount of foot traffic or germs that carpet sees, it can also harbor plenty of dust, dust mites, bacteria, and other microscopic particles. Those tiny particles and germs can easily float into your home's or building's ambient air, significantly reducing your indoor air quality and putting your health at risk.
Professional upholstery cleaning provides full-service deep cleaning, conditioning, rinsing, and vacuum drying that eliminates a large percentage of the particles lingering within fabric fibers. With routine cleaning appointments, the upholstered surfaces in your home will no longer harbor large quantities of potentially harmful microorganisms, which will help boost your indoor air quality.
Reducing or Eliminating Odd Indoor Odors
Do you notice odd, musty odors indoors but can't seem to find their source? If so, the upholstery in your home may be a culprit, and that's especially true if you haven't cleaned it in some time. Upholstered furniture tends to absorb perspiration, which can contribute to odd odors, and drapes, carpets, rugs, and other fabric surfaces easily absorb odors that tend to linger indoors.
If you want to freshen up your home, hiring a professional upholstery cleaning team is one of the simplest ways to do it. Of course, you'll need to tend to routine cleaning of the other areas in your home, too, but if weird odors are trapped in your upholstered surfaces, a thorough professional cleaning should eliminate them.
Prolong the Lifespan of Upholstered Furniture
Do you have upholstered furniture or other fabric surfaces in your home that you really love? If so, keeping them clean is crucial if you want them to last. When oils, dirt, and other types of grime accumulate on fabric surfaces, they can gradually deteriorate the material over time. But when you hire a professional upholstery cleaning service to keep those surfaces clean, you'll not only maintain their appearance but also the integrity of the fabric.
Boost Interior Aesthetic Appeal
Stains and spots on furniture, rugs, drapes, or carpets are far from attractive. And when you have guests, those spots and stains can make it appear as though you don't take pride in maintaining a clean home. Want to change that? Hire a professional upholstery cleaning service.
Professional cleaning tools and techniques are highly effective and advanced, so no matter what kind of stains or spots you've got going on, the pros can eliminate them. Your upholstered surfaces will be left looking fresh and clean, and when you have guests, you won't have to quickly cover up those spots with throw pillows or blankets.
Maintain the Value of Upholstered Objects
Do you think might ever want to sell any of your furniture or rugs? Then you must keep them clean if you'd like to command a decent price for them. The best way to do that? Hire an upholstery cleaning specialist. It's the only way to deep clean the fabric surfaces in your home or building, and maintain the value of those objects over the long term.
Contact Zeppelin Cleaning Service for Upholstery Cleaning
Could your carpet, rugs, or upholstered furniture use a thorough cleaning? Let our team at Zeppelin Cleaning Service help you out! For nearly 15 years, we've specialized in comprehensive janitorial, carpet cleaning, upholstery cleaning, and duct cleaning for homes and businesses throughout the St. Clair Shores area. Your total satisfaction is our number one concern, so when you need a team that cares about your home or business as much as you do, we're the only team to call!
To learn more about our upholstery cleaning services or any of the services we provide, feel free to call our office today at 313-731-6459 or send us a message with your questions, and we'll be in touch.