Common Indoor Air Pollutants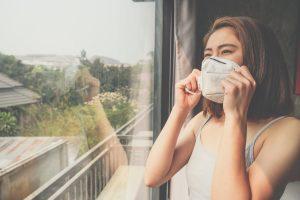 You've likely heard the term "indoor air pollution" before. It's something we all assume is there, but most people don't take the time to really learn about it. However, indoor air pollution is one of the biggest problems in the world. Health experts estimate that it kills between one and five million people around the world every year.
Your indoor air is probably not deadly. Instead, the pollutants can irritate your eyes or nose. They can cause allergies, and they can even contribute to getting you sick. These are the most common indoor air pollutants in the US and why they matter.
Bio Products
This is a big category. It includes plant material like pollen, microbes like bacteria and fungi, and pet dander as well. Anything that comes off of a living organism can be part of your indoor air pollution. These are the pollutants that tend to be the worst for allergies. They can also cause infections and contribute to a number of health issues.
Carbon By-Products
Carbon by-products are another huge category. For the most part, these compounds come from burning things. That means you'll get carbon by-products from things like a fireplace. Burned food is another common source. If you have natural gas in the building (usually for heating or cooking), it produces carbon by-products like carbon dioxide and carbon monoxide (the full list of compounds is massive).
You can also get these pollutants from the outdoor air. Car pollution, wildfires, cigarettes, and countless other sources can all contribute to your total indoor air pollution.
Nitrogen Dioxide
Nitrogen dioxide is one of the common forms of nitrogen oxide (NOx) pollution. Nitrogen oxides are similar to carbon by-products in how they are formed. When you burn anything at a high enough temperature, the nitrogen in the atmosphere reacts with oxygen to produce these chemicals.
NOx gases are toxic in large quantities, and that is why they are heavily regulated and filtered. Despite that, some NOx is in your indoor air. With the presence of combustion engines, power plants, and industrial production facilities, it's inevitable. The NOx in your building should not be toxic, but it can exacerbate allergies, asthma, and other common health conditions.
Dirt
Dirt and dust are in the air, and they can cause a lot of irritation. The world is kind of made out of dust and dirt. They get into the air, and inevitably, they get inside. Air filtration does a pretty good job of mitigating dust air pollution, but if dust can collect on desks or counters in the building, then it's already in the air. You need a solution to the problem if you want to keep the dust at bay.
Volatile Compounds
Volatile compounds can sound scary, but it really just means that the chemicals are in the air. Primarily, volatile compounds are used to make perfumes. Because the compounds get into the air easily, they spread the smell that is in the perfume.
Perfume as a category includes the traditional sprays that you're probably imagining, but the category is actually much bigger than just that. Laundry soap is often perfumed. So are cleaners for floors, bathrooms, carpets, and other surfaces. Your shampoo and soap are perfumed. Even orange juice is perfumed.
If it comes with a signature scent, it is likely perfumed, and that means that it uses volatile compounds to release that scent into the air.
Even when the scent fades, the compounds are still there, and they need to be cleaned and filtered so that they don't contribute to irritation or other biological reactions.
Harmful Chemicals
Everything listed above can be harmful, but in most cases, they're already present in your air and you have learned to live with them. Unfortunately, other things can get into the air, and they are harder to manage. These are things like asbestos in older buildings, formaldehyde from industrial products (often glues and resins), lead, pesticides, radon, and more.
There's a wide variety, and you should not expect any or all of these to be in your indoor air. Despite that, they do appear at times. When you keep your air ducts clean and your air filtration up to snuff, you preemptively mitigate most of these problems.
The question isn't whether you want clean air. The real question is – How do you keep your air clean? Well, your HVAC already has a good filtration system. The most important thing to add to that is regular air duct cleaning. A good cleaning prevents any of these pollutants from building up in the air supply, and that makes it easier to keep everything under control. When it comes to keeping your air ducts nice and clean, you can count on Zeppelin Cleaning Services. Contact us today. We'll explain the service and schedule a time to come clean your ducts.