How a Clean Office Improves Workflow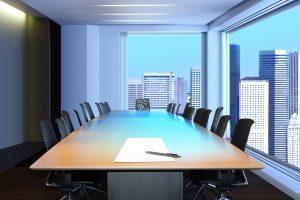 It's difficult to get work done in a dirty office. Employees can't live up to their potential when there are cluttered supply rooms, dirty restrooms, and germs on work surfaces. Employees are happier going to work when they feel valued and have a clean office. A clean workplace is essential for customer retention and improved workflow. Here's why.
Employee Well-Being
Mental and physical health is improved when working in a clean environment. When able to breathe clean air, employees suffer from fewer headaches and respiratory issues. Plus, regularly cleaning surfaces and collecting garbage prevents the spread of germs, keeping employees healthier.
It can also be a challenge to come to work every day in a dirty environment. Employees don't feel valued and could find it hard to concentrate and get work done. They may spend more time complaining to coworkers than actually working.
Productivity
Someone who is physically and mentally healthy will be able to be more productive. When someone is happy and healthy, they will be able to more efficiently complete work. Dirty floors, uncleaned elevator buttons, and full trash bins can take up a lot of mental space. This is a mental space that could be used for work.
An employee who has a headache because of poorly filtered air or who gets sick because germs were spread on unclean surfaces will also have problems completing work. Someone suffering from poor physical health will need to take a sick day or have difficulty concentrating.
Keeping Your Employees
It's difficult to keep a consistent workflow when you have a high employee turnover rate. When it's clear that a company values its employees, they are likely to remain in their position. If the management doesn't care about keeping employees happy with a clean office, it will be hard to retain workers. People will get fed up and start looking for work elsewhere. Focus on these items to promote employee satisfaction:
Clean restrooms and break rooms
Clean floors
Regularly emptied trash cans
Sanitizing common surfaces regularly
Using green cleaning chemicals
Making a Good Impression for Your Customers
When your office is clean, it makes a good impression on everyone. This includes employees, customers, visitors, and even delivery drivers. You are more likely to retain current customers and attract new ones when you have a clean office.
When a visitor enters your facility, make sure they feel welcome and can find everything they need. Aim for clean restrooms, adequate trash bins, and clean spaces. Also, pay attention to your outdoor areas. First impressions are key, and it's important to give a good impression right when someone pulls up. Plant flowers, maintain your grass, trees, and shrubs, and make sure there is no garbage outside your building.
In this day and age, reviews count. If someone enters your office and finds a space that is dirty, they will note it online. Most people read online reviews before choosing a company to work with. Make sure you don't give customers a reason to post a bad review. A clean workplace will keep customers coming back and also make them more likely to recommend your business. This keeps steady work coming your way.
Create More Work and Increase Cash Flow
You can make more money by having a clean workplace. By retaining employees, increasing employee satisfaction and productivity, and attracting new customers, you help your bottom line.
In addition to this, when you are diligent about regularly cleaning and maintaining your workspace, it cuts down on maintenance costs. Your equipment, carpet, and furniture will last longer with regular cleaning. This means you won't have to buy them as often.
Work With a Professional Cleaning Company
When it comes to keeping a clean office, work with experienced professionals. When you work with a cleaning company, like us at Zeppelin Cleaning Services, you can focus on your workflow, and we can focus on what we know best: cleaning. We will work with you to create an organized cleaning schedule. We will outline the specific tasks you would like us to complete, and we will make sure your workplace shines.
When your employees have a clean work environment, they can be happier, healthier, and more productive. When clients come to your office and are impressed by its cleanliness, they are more likely to come back and refer your business to others. This ensures that your business will grow and thrive.
Take a look at our glowing reviews and see why our customers are happy with us. Reach out today to request a janitorial quote. We'd love to help your business grow and thrive.