How to Know Whether Your Carpets Need Cleaning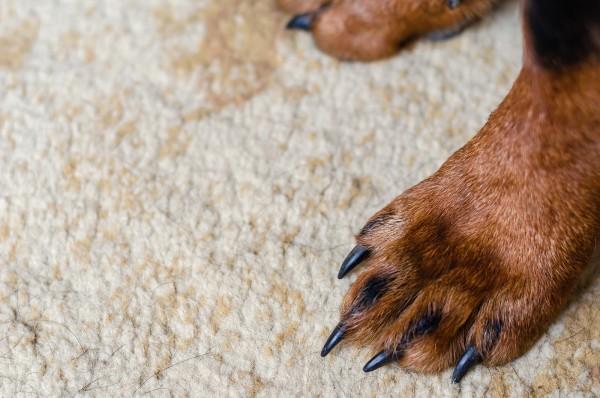 Got dirty, dingy carpets or rugs in your home or business? Wondering whether a quick, do-it-yourself cleaning job will suffice or whether it's time to schedule professional carpet cleaning? If so, our carpet cleaning experts at Zeppelin Cleaning Services are here to help!
If you're having a tough time determining whether you should call in the pros, here are 7 signs that it's time to schedule a professional carpet cleaning service.
1. Your Carpet Hasn't Been Cleaned in Several Years
Carpet fibers trap tons of dirt, debris, and microorganisms daily, and even if you vacuum regularly, there's still tons of nasty stuff hiding out in your carpets. That gunk can negatively affect your indoor air quality and may even put your health at risk if you don't take measures to remove it.
If you can't remember the last time your carpets were cleaned, it's high time you schedule an appointment with a professional carpet cleaning service. That's especially true if you have young children at home, have pets, or run a business that requires your flooring to remain as sanitary as possible.
2. You Don't Enforce a "No Shoes Indoors" Rule
If people wear shoes in your home or commercial building, you can bet there's plenty of grime and bacteria ground into your carpet's fibers. That gunk can gradually deteriorate those fibers over time if you don't periodically clean it out. And even if you perform DIY cleanings, it can be tough to get a truly deep clean with do-it-yourself tools and cleaning techniques.
Only the pros have the right cleaning equipment to thoroughly remove dirt, grime, and microorganisms from your carpet's fibers. So even if you do clean your carpets periodically, you should schedule a deep clean with the pros every 12 to 18 months.
3. Your Carpet Is No Longer Its Original Color
If your carpet is several shades darker than it was brand new, and you can't really remember what color it was originally, you're way overdue for professional carpet cleaning.
While some discoloration is to be expected over time, especially if you have light-colored carpets, extreme dinginess is a sign of neglect. Having your carpets professionally cleaned will not only help restore their original color but also help refresh the look and overall feel of your space.
4. Your Carpet Has Stubborn Stains
If you're struggling with carpet stains that just don't seem to budge no matter what you try, it's time to bring in the experts. Carpet cleaning professionals have tools, cleaning solutions, and equipment that far surpass what's available commercially, so there's a high likelihood they'll be able to lift the stubborn stains that you cannot.
5. Your Carpet Has an Unpleasant Odor
Carpet fibers can easily trap odors, so if you've been smelling something odd and can't determine where the stench is coming from, it may be time to call in the pros. Carpet cleaning experts can remove pet odors, smoke odors, and more from your flooring using heavy-duty cleaning equipment and solutions.
While it's possible to mask or temporarily dissipate unpleasant carpet odors with DIY cleaning techniques such as vacuuming with baking soda, that's not a long-term solution. Unfortunately, it can be near impossible to eliminate these types of odors on your own.
6. Your Carpet Feels Rough or Crunchy
Some types of carpets are made to feel a bit rougher simply because they're designed to withstand heavy traffic. But most carpets feel at least a little bit soft, and when they start to feel "off" — as in, sticky, matted, crunchy, or scratchy — they're past due for professional cleaning.
7. Your Carpet Looks a Bit Lackluster
Maybe your carpeted floors aren't so dirty that you can't remember their original color, but they are looking just a bit dingy and lackluster. While you can try cleaning them on your own, you'll want to double-check your carpet's warranty first to determine whether a special type of cleaning is required to maintain your warranty coverage. If performing a do-it-yourself job could void your carpet's warranty, call in the pros to be safe.
Need Professional Carpet Cleaning Near St. Clair Shores, MI?
If you've got dirty carpets or rugs that need deep, professional cleaning, don't hesitate to get in touch with our team at Zeppelin Cleaning Services! Since 2007, we've served countless customers throughout St. Clair Shores, MI, and beyond, and when you need a cleaning team you can count on, we're here for you too. We specialize in residential and commercial carpet cleaning, rug cleaning, upholstery cleaning, and more and are proud to have hundreds of 5-star reviews. To learn more about our cleaning services and rates, give us a call today at 313-731-6459 or contact us online to request a quote, and we'll get in touch with more information!