Boost Your HVAC Business: Why Referring an Air Duct Cleaning Company is a Game-Changer
Hey, HVAC business owners! Have you ever thought about how partnering with an air duct cleaning company could take your business to the next level? It's time to explore the incredible benefits of referring air duct cleaning services and building a fruitful relationship with a trusted partner. Let's dive into why this collaboration is a smart move for HVAC business owners like you.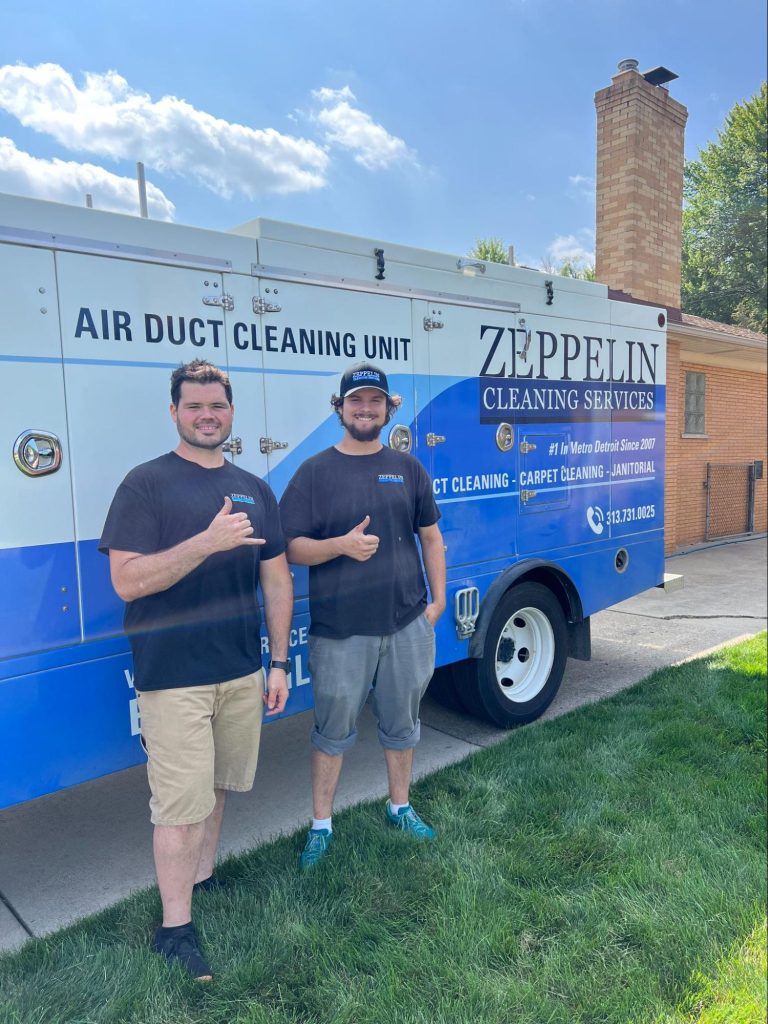 Expand Your Service Offerings:
Imagine being able to offer more than just HVAC services. By teaming up with an air duct cleaning company that exclusively focuses on air duct services you can expand your service offerings effortlessly. This partnership allows you to provide a complete solution to your customers, addressing both their HVAC installation needs and ensuring clean and healthy air quality through professional air duct cleaning. Talk about being a one-stop-shop for all things HVAC-related!
Enhance Customer Experience:
Want to seal the deal on new equipment installations? Including air duct cleaning in your proposals is a game-changer. When you present customers with a proposal that includes air duct cleaning, you're not just showing your commitment to their comfort; you're also addressing a critical aspect of indoor air quality. By offering this value-added service, you enhance the overall customer experience and build stronger relationships based on trust and satisfaction.
Maintain Control Over Referrals:
Nobody likes losing customers or having them sent elsewhere. By partnering exclusively with an air duct cleaning company, you have more control over the quality of service your customers receive. This means you won't have to worry about your customers being referred to a different provider. Keep the service consistent, maintain customer satisfaction, and retain those valuable relationships.
Reciprocal Referrals:
Now, let's talk about expanding your customer base. When you establish a solid partnership with an air duct cleaning company, it opens up a world of reciprocal referrals. When their air duct cleaning customers need HVAC services, they'll confidently refer them to your business. Likewise, when your HVAC customers need professional air duct cleaning, you can send them to your trusted partner. It's a win-win situation that drives growth and exposes your brand to a wider audience.
Trust and Integrity:
Integrity is everything. That's why it's crucial to choose an air duct cleaning company with a stellar reputation and a commitment to exceptional service. Find a partner who shares your values and dedication to customer satisfaction. This way, you can ensure that your customers receive top-notch service, further solidifying your reputation as a trusted HVAC provider.
So, HVAC business owners, it's time to take your business to new heights by partnering with a specialized air duct cleaning company. With expanded service offerings, an enhanced customer experience, control over referrals, reciprocal referrals, and a focus on trust and integrity, you're set for success. Remember to choose an air duct cleaning company that aligns with your values and delivers outstanding service. Embrace the power of partnership and watch your HVAC business thrive. Interested in exploring partnership options with Zeppelin? Contact us today to learn more.