Air Duct and Carpet Cleaning Services in Grosse Pointe, MI
Comprehensive Residential and Commercial Cleaning Services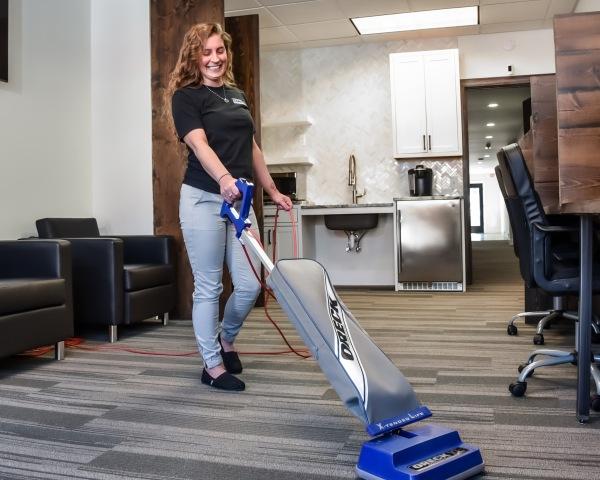 Zeppelin Cleaning Services offers comprehensive residential and commercial cleaning for clients throughout Grosse Pointe. Whether you own a small home or an expansive office building, we can provide the customized services you need to keep the environment spotless. We offer standard waste removal, bathroom cleaning, kitchen cleaning, carpet cleaning, and dust removal. We also provide deep cleaning services for clients who want a more intensive cleaning of their home or commercial building. Contact us today to schedule an appointment or to learn more information.
Janitorial Services for Grosse Pointe Buildings
We offer janitorial services for Grosse Pointe customers in virtually any industry. Industries we serve include educational facilities, industrial buildings, medical facilities, and office buildings.
Zeppelin Cleaning Services understands that each of these industries is different, and we offer an extensive menu of janitorial services to serve the needs of each unique client.
Whether you need basic restroom cleaning services or hospital-grade waste removal, we have the knowledge and resources to get the job done properly! We also customize our services to meet the specifications of every client. We offer everything from basic cleaning once per week to high-level, comprehensive janitorial services performed on a daily basis.
Ductwork Cleanings for Improved Indoor Air Quality
Your air ducts are responsible for delivering clean air to all areas within your home or commercial building. However, over time, dust, dirt, allergens, and pathogens can build up in your ductwork. This negatively impacts the quality of the air flowing into your home, which may lead to an increase in illness, allergy symptoms, asthma, and other such issues.
Zeppelin Cleaning Services provides ductwork cleaning designed to remove all dirt and debris from inside your ductwork, leaving you with clean air and a lower risk of health problems. Cleaning your ductwork may also improve the efficiency of your HVAC system, lowering your energy bills, and improving the lifespan of your equipment.
Grosse Pointe Carpet Cleaning Services
Over time, carpets collect dust, pet dander, pollen, and other particles. Not only does this cause your carpet to appear dirty and worn, but it can also worsen allergy symptoms. Carpets may also become stained because of spills or use. Our team has extensive experience cleaning all types of carpet, and we can return your carpets to their former glory. We can also treat carpets to reduce future staining and make cleaning easier.
If you have any type of commercial or residential cleaning need in Grosse Pointe, we would love to help! Please contact Zeppelin Cleaning Services today to learn more.