Air Duct and Carpet Cleaning Services In Harrison Charter Township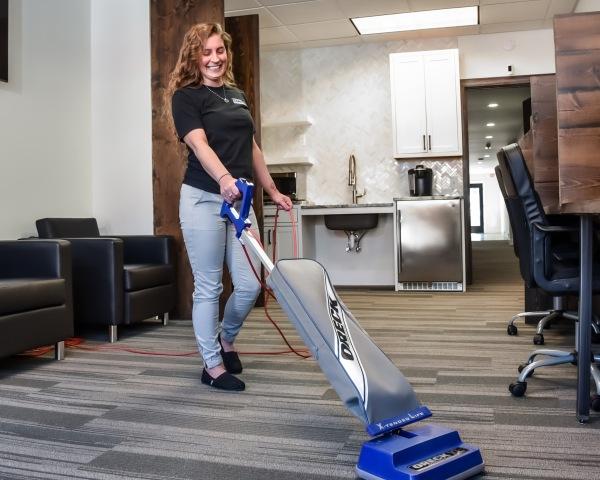 Welcome to Zeppelin Cleaning Services, your trusted provider of air duct and carpet cleaning services in Harrison Charter Township. With over a decade of experience, we have built a reputation for delivering exceptional cleaning solutions for both residential and commercial properties. Our founder, Chris Cooper, has instilled a "people first" philosophy, ensuring that customer satisfaction remains our top priority. Whether you need air duct cleaning to improve indoor air quality or carpet cleaning to restore the beauty of your floors, our dedicated team is here to exceed your expectations. Experience the difference of our value-driven approach and let us help you maintain a clean and healthy environment for your home or business.
Residential and Commercial Air Duct Cleaning
At Zeppelin Cleaning Services, we understand the importance of clean and well-maintained air ducts for both residential and commercial properties in Harrison Charter Township. Our professional air duct cleaning services are designed to improve indoor air quality, remove accumulated dust and allergens, and promote a healthier living or working environment. With our advanced equipment and skilled technicians, we thoroughly clean and sanitize your air ducts, ensuring that you and your family or employees breathe fresh, clean air. We follow industry best practices and use eco-friendly cleaning solutions to achieve outstanding results. Trust us to remove contaminants, reduce potential respiratory issues, and enhance the overall efficiency of your HVAC system. Experience our reliable air duct cleaning services and enjoy the benefits of a cleaner, healthier living or working space.
Carpet Cleaning
Zeppelin Cleaning Services is your go-to solution for professional carpet cleaning in Harrison Charter Township. We understand that carpets not only add beauty and comfort to your space but also accumulate dirt, stains, and allergens over time. Our experienced team utilizes state-of-the-art equipment and effective cleaning techniques to revive and restore the appearance of your carpets. We tailor our approach to meet your specific carpet type and address any stains, odors, or deep-seated dirt. With our meticulous cleaning process, we ensure that your carpets are thoroughly cleaned, leaving them looking fresh, vibrant, and free from allergens. Our commitment to excellence and customer satisfaction sets us apart. Discover the transformative power of our carpet cleaning services and let us bring new life to your carpets.
Janitorial Services
When it comes to maintaining a clean and orderly environment for your business in Harrison Charter Township, Zeppelin Cleaning Services offers reliable and comprehensive janitorial services. We understand that a clean workplace not only enhances productivity but also creates a positive impression on clients and employees. Our dedicated team of professionals is equipped with the skills and expertise to handle all your janitorial needs efficiently and effectively. From regular cleaning schedules to specialized services, we customize our approach to meet your specific requirements. With attention to detail and a commitment to quality, we ensure that your premises are spotless, sanitized, and well-maintained. Trust us to create a clean and inviting atmosphere that reflects your professionalism and attention to detail.
Contact Zeppelin Cleaning Services today for exceptional air duct and carpet cleaning services in Harrison Charter Township. Our experienced team is ready to provide you with personalized solutions to meet your cleaning needs. Experience the highest standards of cleanliness, improved indoor air quality, and a healthier living or working environment. Call us at 313-462-2180 or visit our website to schedule an appointment and request a free quote. Trust Zeppelin Cleaning Services for all your cleaning requirements and let us exceed your expectations.