Air Duct and Carpet Cleaning Services in Memphis, MI
Comprehensive Residential and Commercial Cleaning Services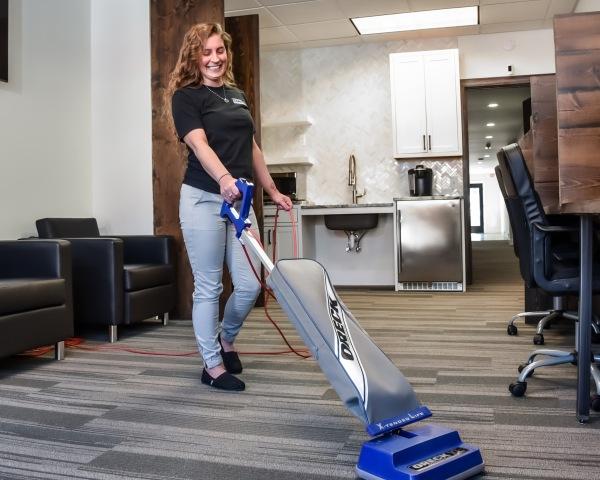 When you need your Memphis, MI home or commercial business professionally cleaned, look no further than Zeppelin Cleaning Services. Our experienced team specializes in comprehensive janitorial services for offices, industrial operations, schools, and medical facilities.
We also offer residential cleaning services, as well as carpet cleaning, upholstery cleaning, air duct cleaning, and dryer vent cleaning for Memphis property owners. As one of the fastest-growing and most highly reviewed residential and commercial cleaning companies in the area, we strive to deliver exceptional customer service and impeccable results.
Since 2007, our dedicated team has proudly served hundreds of homes and businesses throughout Memphis, MI, and the surrounding areas. We'd love to make you our next satisfied client, so contact us today to learn more about what we can clean for you!
Janitorial Services for Memphis, MI Buildings
When you own or manage a commercial business, investing in professional janitorial services is an excellent way to make the best impression on your customers and clients. At Zeppelin Cleaning Services, we provide comprehensive and fully customized professional cleaning for Memphis buildings of all types.
From school and office building cleaning to waste removal for medical facilities, sanitization services, daily carpet care, hard-surface floor cleaning, window washing, and more, we do it all. Our expert janitorial crews leave no stone unturned when cleaning your commercial building, and our entire team is fully bonded and insured.
Curious about setting up janitorial services for your commercial building? Give us a call today to discuss your cleaning needs!
Ductwork Cleanings for Improved Indoor Air Quality
Did you know the air inside your home or commercial building could be up to 10 times more polluted than the air outdoors? And if you have dirty ductwork, it's making a significant contribution to that indoor air pollution.
Buildup of dust, dirt, allergens, dust mites and microbes inside your air ducts can cause allergy-like symptoms and may also make your HVAC system less efficient. Our team at Zeppelin Cleaning Services can help you fix that.
Our comprehensive residential and commercial duct cleaning service will not only improve your indoor air quality but will also help boost your HVAC efficiency. Give us a call today to see what we can do for you!
Memphis Carpet Cleaning Services
Despite daily vacuuming and diligent stain removal, carpets can become dingy over time, especially in high-traffic areas. Carpet fibers can also harbor hundreds of thousands of dust mites, microbes, and other microscopic particles that contribute to indoor air pollution. If your home or building has carpeted areas that could use a deep cleaning, let our team at Zeppelin help you out.
We specialize in full-service rug, upholstery, and carpet cleaning for residential and commercial properties throughout the Memphis, MI area. Our expert team will ensure your carpets are as clean as they can possibly be while paying special attention to highly trafficked routes and areas that are showing wear. Ready to discuss your residential or commercial cleaning needs with our team? Give us a call today at 313-731-6459 or request a janitorial quote, and a member of our team will be in touch!