Air Duct and Carpet Cleaning Services in New Haven, MI
Comprehensive Residential and Commercial Cleaning Services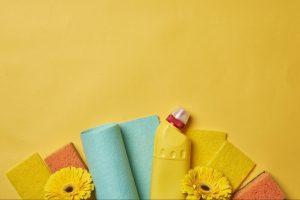 New Haven, MI, is a small town with a lot to offer. With plenty of community activities for everyone, it's a great place to live and work. If you have a home or business in the area, it's important to keep it clean and ready for use. When your facility is getting dingy, you need commercial cleaning services to get it back into good condition. Everyone who uses a commercial facility deserves a clean place to conduct their business, and no one wants to live in a dirty home. With residential and commercial cleaning services for every home and business, you can have a clean environment that is much more pleasant to spend time in.
Janitorial Services for New Haven Buildings
It's always important to have janitorial services to keep your facility clean and looking its best. Without these cleaning services, a facility can give off a bad impression to everyone who enters it. For commercial buildings, this can mean losing customers and having low employee morale. Dirty premises can give people the idea that you don't care about it and that you don't run your business or home well. Make the best impression you can with premises that are well cared for. No one wants to visit a dirty house, and no one wants to visit a filthy business.
Ductwork Cleanings for Improved Indoor Air Quality
The ductwork is like the lungs of a building. The air flows through them, and dirt and debris can flow through them as well. When all of that gets into the air, it creates poor air quality in the building. Getting a ductwork cleaning can get rid of the dirt, pollen, spores, and anything else that is circulating throughout your home or office. This can improve the well-being of everyone who spends time there.
New Haven, MI, Carpet Cleaning Services
With so much foot traffic, carpets need to be cleaned regularly. Everyone needs carpet cleaning services to keep their carpets clean and comfortable to use. No one wants to walk on a filthy carpet, and with carpet cleaning services, you won't have to. Carpets can hold a lot of dirt and debris, and it requires a professional cleaning to reach it all and remove it.
To keep your commercial or residential building cleaner and more inviting, call us at Zep Services for the expert services you need. You can also reach out online. Don't wait and live with dirt and grime. We have the experience needed to clean it all away.