Air Duct and Carpet Cleaning Services in Utica, MI
Comprehensive Residential and Commercial Cleaning Services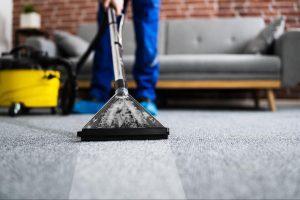 When it comes to cleaning services, you want to work with someone with experience. Our team at Zeppelin Cleaning Services has been serving the Utica area for more than 13 years. Throughout this time, we have developed a system for maintaining office spaces, commercial buildings, carpets, homes, and more. We are a family-owned business and have grown over the years because of customer recommendations. We strive for excellent customer service and will work with you to coordinate the best schedule and plan for your space.
Janitorial Services for Utica Buildings
Cleaning services are needed for any commercial space. We serve a variety of businesses in Utica, including schools, offices, medical care facilities, and industrial buildings. A clean work environment creates a space where employees can thrive with less clutter, fewer germs, and cleaner air. We can provide light services, such as waste removal, or take care of all cleaning services for your building. We can clean your lobby and reception area, your floors, your restrooms, your breakroom, and more. Our team will work with you to create the best plan to meet your needs.
Ductwork Cleanings for Improved Indoor Air Quality
Indoor air quality is important in homes and offices for many reasons. Clean ductwork can help reduce irritants in the air and help your employees or family members breathe easier. In addition, it protects your HVAC equipment, removes smells, and allows for better airflow. This can help to decrease your energy bills. We can also clean your dryer vent, which is important to reduce the risk of fire in your home.
Utica Carpet Cleaning Services
Clean carpets send a message that you care about your facility, employees, or family. Plus, when carpets are properly cared for, they last longer, saving you money on replacements. Our team is knowledgeable in carpet cleaning and have created a sophisticated system for caring for carpets. We can maintain your carpets and also remove dirt and stains. Thanks to our knowledge of types of carpet fibers and stains, we can choose the correct course of action to make your carpet look great again. We would be happy to discuss our methods with you and are always ready to answer questions.
If you are in need of sanitizing services, upholstery cleaning, rug cleaning, or dryer vent cleaning in Utica, contact us today! Request a janitorial quote on our website or call 313-731-6459.