Office Spring Cleaning Benefits and Tips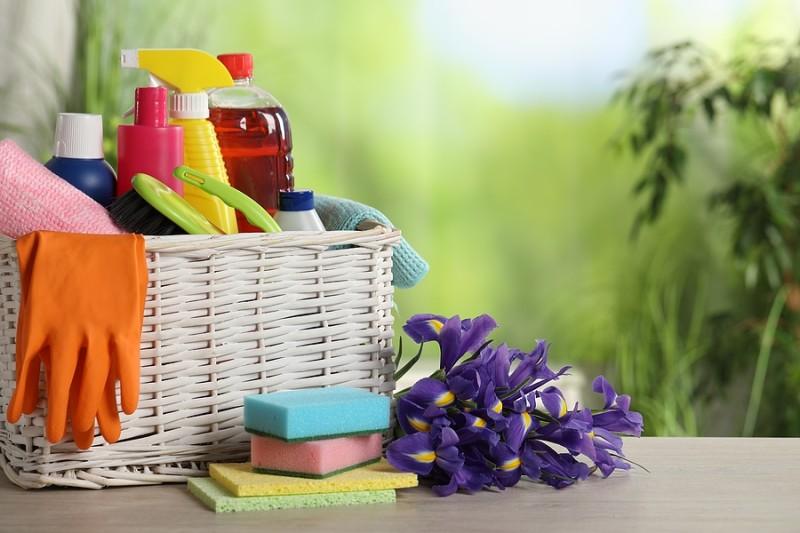 It might not look like it outdoors, but spring is officially here, and we all know what that means: spring cleaning!
If you're not too thrilled with the idea of tackling the mess that's been building in your office space throughout the past year (or years, if an annual cleanup hasn't been on your priority list), you're not alone. But spring cleaning your office should be a priority for many reasons, and our team at Zeppelin Cleaning Services in St. Clair Shores is ready to help.
Below, we're sharing several advantages of conducting an annual top-to-bottom office cleaning and tips for getting the job done whether you're hiring the pros or would like to do it yourself.
Benefits of Spring Cleaning Your Office
If you don't take care of routine cleaning in your office, chances are when spring rolls around, the space is sorely overdue for a thorough cleaning. But why spring clean your office space if you already clean it regularly?
Create a Better Aesthetic
A thoroughly clean space is naturally a more attractive space than one that's only partially clean or not clean at all. And when you create a more attractive aesthetic in your office, not only will your staff appreciate the effort, but your visitors and clients will too.
It's no secret that the appearance of any workspace plays a central role in any business's reputation. And the better an office looks, the more professional and reliable a company appears.
If you want your business to leave a positive impression on visitors from the moment they walk in the door, spring cleaning (and routine cleaning, preferably on a weekly basis) will serve you well.
Improve Office Productivity
Chances are many of your staff members simply can't be their most productive if they're working in even a mildly cluttered or dirty environment.
Clutter is distracting, especially when it's been building up for months or even years. And if any of your office areas are cluttered, chances are staff can't find what they need efficiently, which naturally detracts from productive work.
Decluttering and organizing your office in the spring will allow you to get rid of all of the junk that no longer serves your business's operations. Whether you've got excess furniture clogging up workspaces, piles of unneeded documents, or outdated tech collecting dust in a supply closet, eliminating that stuff will help improve efficiency.
When your work environment allows employees to be more efficient, they can naturally become more productive too.
Support Health and Well-Being
A clean office helps support the health and overall well-being of your staff, which can translate to a happier, more present, and more productive workplace.
Dirt, dust, and grime can easily build up in any office space throughout the year (especially during winter when windows can't be opened and fresh air is lacking), and that buildup can trigger allergies.
If there's substantial buildup in your building's ductwork or elsewhere — particularly if mold or mildew have grown anywhere — it can even make staff sick. Sick building syndrome is a very real thing confirmed by the US Environmental Protection Agency, and you can help prevent it by performing routine, thorough cleanings of your office.
Office Spring Cleaning Tips
Whether you're ready to tackle spring cleaning on your own or would rather hire a commercial office cleaning company to handle the job for you, keep these helpful tips in mind:
Organize and file away any loose paperwork that's causing unnecessary clutter and consider digitizing that paperwork if you can.
Clean up any old reminder notes that may be lingering from months past (a massive assortment of multicolored sticky notes is distracting and does nothing for productivity).
Dump digital clutter. Spring cleaning your office doesn't just entail cleaning up physical stuff — get rid of unnecessary junk on your computers too.
Organize supplies, both at workspaces and in supply rooms to help staff more easily find what they need to do their jobs.
Clean all areas that aren't cleaned regularly. Common ones include the space behind large furniture pieces, baseboards, fan blades, return vents, ceiling tiles, light fixtures, and walls.
Set up a cleaning schedule. If you want to handle cleaning on your own, assign daily, weekly, or monthly tasks to staff members. If thorough cleaning isn't something your employees will do, hire an office cleaning team that will clean your space on a schedule that works for your needs.
Schedule Office Cleaning Near St. Clair Shores, MI
Could your office use a good spring cleaning? Or maybe you're looking to set up a routine cleaning schedule with a reliable commercial cleaning company? Either way, get in touch with our team at Zeppelin Cleaning Services to learn more about what we can do for you!
Since 2007, we've proudly provided professional cleaning services for business owners in St. Clair Shores and beyond, and when you need a team you can count on, we're here for you too. To learn more about our office cleaning services or get an estimate, give us a call at 313-731-6459 or request a quote online, and we'll get in touch to discuss your needs!