Post Construction Cleaning Tips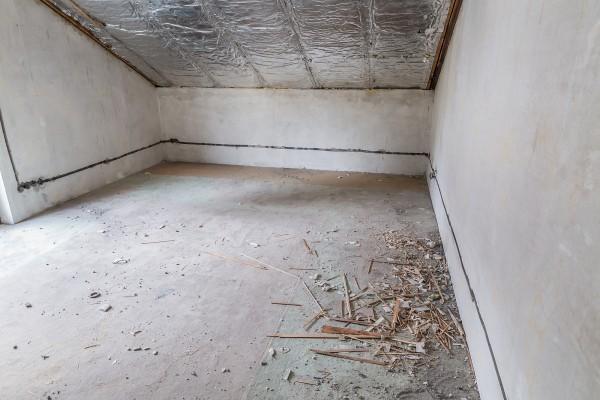 Construction projects can be exciting. They usually represent a major change to a home or business space. It's fun to get involved with design, and seeing the improvements when they are done is always rewarding.
Along the way, there are some challenges and frustrations that often appear. Losing access to a space during construction is never easy. And cleanup when the work is done can be quite involved.
In fact, if you're going to have to clean up after a construction project, there are a few things you need to know. For starters, the work is often best handled by a professional crew. To make that point, we're going to walk you through a few professional-grade tips that help with post-construction cleaning. You can use these tips to plan accordingly, and hopefully, they will help you ensure a safe and comfortable space when it's all done.
1. Don't Skimp on Safety
The primary reason to outsource this job to a professional team is safety. Pros in the industry understand the hazardous materials that are common in postconstruction sites and how to deal with them. Common hazards include broken glass, nails, screws, and other sharp objects.
On a different note, dust levels can be dangerous in these sites. Anyone working the area needs proper safety equipment. Masks and respirators are often necessary.
Additionally, it's important to understand the right protocols to use for safety. Hazardous materials come with specialized disposal requirements, and those must be followed to the letter.
2. Equipment Makes a Big Difference
Another advantage of professional cleaning is access to industrial tools. A household vacuum cleaner isn't going to get the job done. Instead, crews need industrial-grade vacuums and comparable tools.
If you have ever seen a van or a truck with a giant hose cleaning a location after construction, then you got a glimpse at the tools involved. Pressure washers, steam cleaners, floor scrubbers, ultrasonic cleaners, and scissor lifts are other common professional tools that enable crews to do the job effectively and efficiently.
3. Dust Removal Is Tricky
Dust removal is one of the great challenges when it comes to cleaning up after a construction project. Sure, you can vacuum and sweep up a lot of the heavy dust, but construction leaves a fair share of fine dust too, and that's the tricky part.
Professionals already know a few tips. For starters, they will remove debris and dust in an area. Then, when time allows, they'll leave the area so that the fine dust can settle. That helps with thoroughness.
When it comes to grabbing the fine dust, that work is best done with cloth. Microfiber cloths are great for small areas. For larger areas, cloth strap brooms and dusters work well. When possible, pressure washing is a great option too.
4. Remember the Air Ducts
You just read about the challenges of fine dust. Well, that dust can get into the HVAC system. Actually, it's more accurate to say that the dust will get into the air ducts. Professional cleaners will not forget this, and they'll tackle the ducts in order to maintain safe air quality.
When the air ducts are neglected, all of the settled dust blows into the rest of the building when you run the heat or air-conditioning. It's not good.
Cleaning air ducts can be a tricky process. You need good ladders and long tools that properly scrub the airways. In some cases, the ducts are marginally disassembled, cleaned, and reassembled
5. Walls and Ceilings Require Attention
Depending on where you are cleaning, walls and ceilings can present additional challenges. Once again, professional tools go a long way. This is where something like a scissor lift can help. Professional ladders are more stable. Additionally, the best cleaning devices have good extension handles that can enable a person to clean the whole ceiling and the tops of the walls.
Regardless, it is important to clear residues off of wall and ceiling surfaces, and they are spots that are easy to overlook if you don't have a lot of experience with this work.
Zeppelin Is Here to Help
If you are planning a construction project, then you can plan on cleanup too. You can contact Zeppelin Cleaning Services today. We'll discuss the project and expectations for cleaning after the construction is finished. We can schedule cleaning services on your Michigan property and make short work of the cleanup. That way, you can get through your construction and back to using your space comfortably and safely.