Rug Care Tips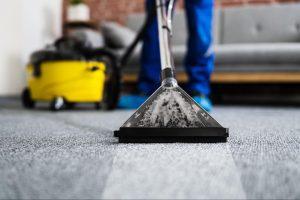 Investing in a quality rug to place in the middle of a living room or other place in your home can be a great way to add warmth, style, and comfort to any space. While a quality rug can last for years, it is important that you take good care of it as proper maintenance and cleaning can help to keep the rug in good condition and looking its best for years to come. There are various rug care tips that you should follow that can help ensure your rug continues to last and look its best.
Investing in Rug Pads and Other Protective Items
One of the most important and simple tips you can follow to care for your throw rugs is to invest in rug pads. A rug pad is a piece of material that sits beneath a rug and on top of the underlying floor. These pads are made of materials that will protect the floor but help to prevent the rugs from sliding around while also protecting the bottom of the rugs. By not sliding around on your floor, the rug will take on less wear and tear over the years. This will help to keep your rug and whole room looking its best.
Similar to placing pads under the rug, you should also be careful about placing heavy furniture on top of the rugs. Many people will place tables and couch legs over a throw rug. While this is fine to do, it is important that you place furniture coasters under the furniture. These coasters are helpful as they will spread out the weight and pressure of the furniture, which can help prevent divots from forming.
Avoid High Traffic Areas
Another way that you can keep your rugs looking great is by not placing them in high-traffic areas. While you will want the rooms of your home that you spend time in to look great, even a high-quality rug will start to wither away with too much traffic from people and pets. Due to this, you should put your favorite rugs in an area that is away from the highest traffic in your home. It would also be ideal to avoid playing, eating, and drinking in this area to prevent wear and tear and unnecessary stains.
Vacuum Regularly
One of the most important parts of rug care at home is to keep the rugs clean. While there are professional rug cleaning services that you should take advantage of on occasion, routine home maintenance and care will go a long way as well. You should be in the habit of using a reliable vacuum cleaner on the rug at least once per week. At least once per month, you should also clean the bottom of the rug. This will help to clean up any debris that could have inadvertently slid under the rug in your home.
Rotate Carpet
An important tip that all people should follow to keep their rugs looking their best is to rotate the rugs regularly. No matter where the rug is located, one part of it is bound to take on more wear and tear than the other parts. This can be due to foot traffic, direct sunlight, and other factors. Eventually, one part of the rug will wear down much faster than the rest. Fortunately, this can be avoided if you are able to rotate the carpets regularly. When doing this, any wear and tear will be more gradual and balanced.
Be Careful With Chemicals
There are a lot of rug cleaning products available today that can help you keep your rugs clean. However, most of these products are designed to disinfect and get rid of stains. Unfortunately, if they are not used properly, they can also cause lasting damage to the rug. Because of this, it is important that you are always very careful when using one of these cleaning agents. Generally, if it cannot be cleaned up with water, you might want to have it professionally cleaned.
Hire a Professional for Cleaning Services
Finally, when it comes to rug care and cleaning, nothing can beat hiring a professional rug cleaning service. A professional interior and rug cleaning company will have the experience and equipment necessary to clean a rug as well as possible. These services can help with routine cleaning or even getting out a difficult stain from a spill. For those that are in the St. Clair Shores, MI, area, a great company to call for all of your rug care and cleaning service needs is Zeppelin Cleaning Services. You should contact the company today to learn more about how their interior, carpet, and rug cleaning services can help ensure your rug continues to be clean and look their best.