What Are Industrial Cleaning Services?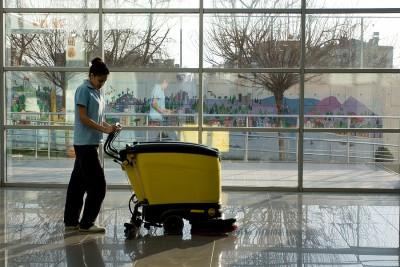 Zeppelin Cleaning Services' professional technicians understand that maintaining operations efficiency standards and productivity performance ratios are priorities for management and staff. That is why we offer cleaning schedules based on your needs. Our goal is to provide a cleaning and sanitation plan that does not interfere with your normal business workflow, allowing your employees to perform at their very best in a clean environment.
What Are Industrial Cleaning Services?
Industrial cleaning services are basically professional janitorial services provided to industrial clients who build, manufacture, produce, and fabricate products for other businesses or the public. This type of client usually needs highly specialized services customized around specific hours of operation so production hours are not disrupted. Services may also include:
Air duct cleaning
Carpet cleaning
Bathroom cleaning and service
Break room and/or cafeteria service
Equipment cleaning
Hard service cleaning
Air quality control
Other Industrial Cleaning Service Businesses
Some businesses may be classified as industrial businesses that do not produce products. These include:
Temporary self-storage facilities
Warehouse locations
Automated packaging and fulfillment centers
What Are Some Benefits of Routine Industrial Cleaning Services in St. Clair Shores, MI
Our St. Clair Shores, MI, clients who schedule routine industrial cleaning services gain several benefits. For example, routine cleaning ensures industrial buildings are safe environments for employees. And keeping machinery and work areas free of debris extends the life of equipment, resulting in savings in overhead costs for your company. Also, savings are often seen as fewer employees take days off for sick leave when common areas such as break rooms, kitchens, and cafeterias are sanitized and air ducts are maintained on a regular basis.
Customized Industrial Building Plans for Michigan Businesses
Because each industrial business is unique and has a diverse set of requirements, Zeppelin creates a cleaning schedule and plan based on your needs. Here is more information.
Schedules can be made for daily, weekly, biweekly, or monthly cleaning, depending on:
The product being manufactured
The variations in product volume being produced
The amount of debris or "grime" created during fabrication processes
The number of employees utilizing the common areas, bathrooms, etc.
The cleaning requirements of machinery
The foot traffic in hallways, on carpeted areas, etc.
Other specific needs.
Compliance
A single compliance fine could cost a business thousands of dollars. And even more in legal fees if you have to go to court to defend yourself or have multiple complaints filed against your organization.
Our technicians and janitorial crews are trained to follow all safety standards to ensure CDC safety standards are met or exceeded during cleaning and sanitation processes. Our team is knowledgeable about all local, state, and federal industrial compliance mandates. We only use approved cleaning solutions with minimal risks for your staff or guests who visit your facility.
Protection and Confidence
When it comes to protecting your business from financial risks, Zeppelin is on your side. The Zeppelin team sent to your facility is covered by liability insurance and workers' compensation, as well as a janitorial bond. This means you can hire our team with confidence we have the necessary insurance protection in place should an incident take place.
Cleaning Services on Your Terms and on Your Schedule
One of the things that differentiates Zeppelin Cleaning Services from other St. Clair, MI, industrial cleaning services is our commitment to customized services while respecting our customers' budgetary constraints.
We understand that the economy is tight right now for many of our friends and neighbors, but the regulations and the costs of producing products continue to increase. For those reasons, we continue to create customized plans based on the unique needs of each business at an affordable price.
Let Zeppelin Cleaning Services in St. Clair, MI, Earn Your Trust
Value pricing is not something new for our business. However, it is more important now for many of our industrial business clients in the current economic environment that we are experiencing post-COVID. Whether you are just starting a new business or you have been in business for years and are looking for a new janitorial service, we would love the opportunity to earn your trust.At Zeppelin Cleaning Services, helping our clients maintain peak performance and productivity in their industrial buildings is a top priority. We have proudly served Macomb County, Wayne County, and Oakland, County, MI, for the past 13 years, and we look forward to serving you with exceptional service. Contact us to learn more today!