What Do Commercial Cleaning Services Offer?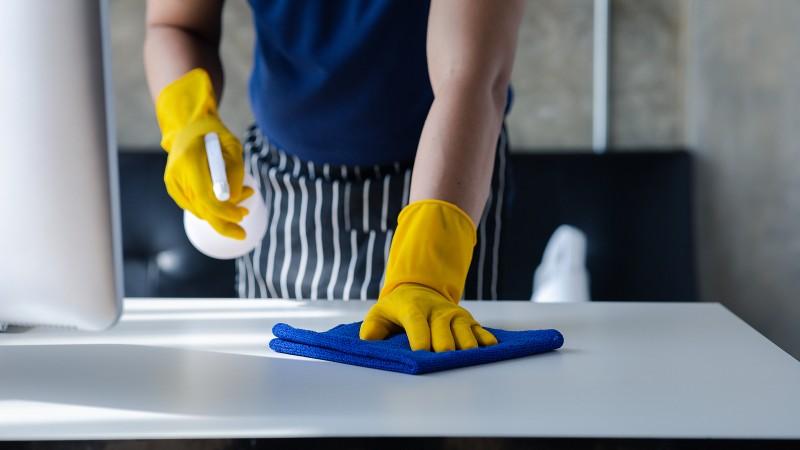 If you manage or own a commercial building, whether it's a medical office, a hospital, an office complex, a retail location, a school, or an industrial operation, you know how important it is to keep the space clean. A clean business not only leaves a positive impression on all who enter but also reduces the likelihood of health issues among both staff and visitors.
If you don't have the time or staff resources to thoroughly clean your space regularly, hiring a commercial cleaning service is in your best interest. But what exactly can commercial cleaners help you out with? Read on to find out.
Daily Floor Cleaning and Carpet Care
Whether your building has hard or carpeted floors (or rugs on hard flooring), a commercial cleaning team can maintain them for you.
This can be done on a daily basis when necessary and on a less frequent schedule when appropriate. Generally, however, daily floor cleaning is essential, both to maintain the appearance of your building and keep employees and visitors safe. When carpets and/or rugs require periodic deep cleaning, a commercial cleaning service can handle that too.
Lobby and Reception Area Cleaning
As a building owner or manager, you want to make the best possible impression on customers, clients, and guests. And to do that, you need to make a positive impression from the moment they walk through your doors.
Commercial cleaning services can help you accomplish that by keeping your reception and lobby areas completely clean. Many types of businesses should have these areas thoroughly cleaned daily, especially those with considerable traffic, such as medical facilities, schools, and offices.
Bathroom, Kitchen, and Break Room Cleaning
Bathrooms in commercial buildings should be cleaned daily, both for sanitation purposes and to ensure supplies are kept well stocked. Commercial cleaning services provide routine janitorial services that include thorough bathroom cleaning, and if your building has a kitchen or breakroom, they can thoroughly clean those areas too.
Waste Removal
Every commercial operation generates trash, and that trash needs to be removed (ideally on a daily basis) to keep things clean and smelling fresh. Commercial cleaning teams can remove all of the waste from your building on a daily basis, if necessary, or on a different preset schedule based on your needs.
Sanitization Services
Several areas in any business building require routine sanitization, such as door knobs, faucets, drinking fountains, bathroom components, counters, and much more. As part of your cleaning service, commercial cleaners can sanitize all of these areas to ensure you're following CDC recommendations to keep your staff and visitors safe.
Air Duct Cleaning
If your building has a central HVAC system, it has ductwork that can accumulate a significant amount of dirt, dust, debris, allergens, and microorganisms over time. And unless those substances are physically removed from the ductwork, they'll inevitably impact the air quality in your building and may trigger allergies and/or illness in certain individuals.
If your building's ductwork hasn't been thoroughly cleaned in quite some time, a commercial cleaning team can help you out. Using high-powered vacuums and other sophisticated cleaning equipment, they'll remove all traces of debris from within your air ducts. This process will help improve your indoor air quality and even boost the performance and lifespan of your air conditioning and heating equipment.
Upholstery Cleaning
If your building has upholstered furniture, that furniture should be cleaned regularly to maintain its appearance and prolong its life. Commercial cleaning services provide high-level upholstery cleaning using heavy-duty equipment designed to remove stains, dirt, grime, oils, and odors from fabric. Appropriate cleaning frequency for each type of business can vary widely and will be customized based on your building's unique needs.
Window Washing and Dusting
Dirty windows and dusty surfaces make any commercial building look bad, and trying to keep up with keeping these areas clean can be difficult when staff have several other duties to tend to. That's where a commercial cleaning service comes in.
Whether your building needs daily janitorial services or routine cleaning on a less frequent schedule, your cleaners will ensure your windows and surfaces are kept clean and clear. Essentially, anything you don't have time or resources to keep clean on your own can be handled by a commercial cleaning service.
Need a Commercial Cleaning Service Near St. Clair Shores?
If you own or manage a business building that needs routine janitorial services or periodic professional cleaning, reach out to our team at Zeppelin Cleaning Services near St. Clair Shores, MI! For more than 15 years, we've specialized in a wide variety of commercial cleaning services for office buildings, educational facilities, medical facilities, industrial facilities, and more. Our team is fully insured and bonded, and we can customize a cleaning schedule and plan to suit your needs and budget. To learn more about our commercial cleaning services and rates, call us today at 313-731-6459 or request a janitorial quote online, and we'll reach out promptly with more information.