What to Expect From Your Carpet Cleaners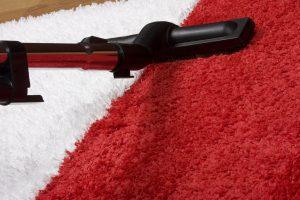 Carpets are great for a variety of reasons. You can get so many colors, textures, and styles that a carpet can look amazing in any room. They're also comfortable to walk on and warm during the worst parts of the winter. For commercial applications, carpets can lower liability by reducing the risk of slips and falls, and they are perfectly suited for many buildings and areas.
The challenge with carpets is that they are harder to clean. Anyone can vacuum, but eventually every carpet needs professional cleaning. If you are not familiar with this process, it might help to know a little more and set some reasonable expectations. Whether a carpet cleaning takes place in a commercial or residential building, the process is largely the same. This is what you should expect from your carpet cleaners.
Knowledge
Before your cleaning service even begins, the service providers should be sharing valuable knowledge with you. Typically, they will want to know about your floors and the building. They will ask about your carpet and foot traffic patterns. In most cases, they will come to see the place in order to give you an estimate.
All of this helps them determine the best course for carpet care, and they should explain their conclusions to you. Professional services should come with recommendations for the best ways to take care of your carpet. This could include stain management, cleaning schedules, and much more.
You aren't just paying for someone to clean your carpets. You are enlisting experts and specialists who can help you get the most out of your investment.
Advanced Care
When you hire professionals, you can expect them to come in with a heavy carpet-cleaning machine. They might also have some super powerful detergents and cleaning solutions. You're trying to hire the heavy guns for a thorough cleaning, so these are reasonable expectations.
Your professional cleaners should have the right equipment for the job. When they talk with you to share their knowledge, they should explain what type of cleaning tools are appropriate and set your expectations for the resources they will need to deploy.
If they are fighting a single stain in one area, they might not use the heavy equipment. If they're doing a routine preventative cleaning, you can expect that machine and more. Your cleaners will be able to explain why the method they're using is appropriate. Regardless, you should be able to trust that your service providers have the expertise and skill to do the job.
Minimal Disruption
Professional cleaners try to provide their services with minimal disruption. If they're cleaning a business-to-business setup, the goal is to minimize disruption of daily operations. If it's a residential service, they will try to impact your personal life as little as possible.
This is true for carpet cleaning too. That said, carpet cleaning takes time, and it gets the carpets wet. That means that one or more of your floors will be inaccessible during the service and until everything is fully dried. Your cleaners should work with you to schedule their service when it will minimize disruption, but some level of disruption is inevitable with this line of work. When you are prepared for that from the start, it can lessen the impact and make the entire process more pleasant.
Partnership
There are things your cleaners will do for you and things they need from you. This is true of any professional service. When it comes to carpet cleaning, they do not need you to babysit them while they work. Before they can start the work, they need you to be there to receive an estimate and agree to the cleaning plan that you like. They also need you to provide them with access to the building and/or room being cleaned.
Beyond that, the nature of your partnership will depend on the arrangement. As a classic example, carpets should always be vacuumed before they are professionally cleaned. In some arrangements, you can save money by vacuuming yourself. In other cases, it may be better to leave the vacuuming to the cleaning crew. The point is that this arrangement is a partnership, and you should take the time to understand your role before you commit to any contract or fee. Ultimately, carpet cleaning is not something that should be complicated or challenging for you, the customer. You need professionals you can count on to handle things for you and do a great job every time.
When it comes to reliability and effective cleaning, you want Zeppelin Cleaning Services. We work throughout the St. Clair Shores area cleaning carpets for residential and commercial buildings. Contact us today and set up an appointment. We'll get to know your space, make recommendations, and ultimately leave your carpets clean as can be.