Air Duct and Carpet Cleaning Services in Roseville, MI
Comprehensive Residential and Commercial Cleaning Services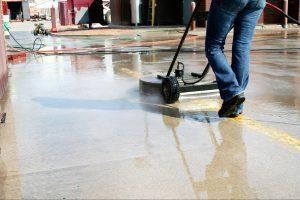 Save time by hiring out the cleaning of your home or commercial building. It really takes a load off to know that there is a plan in place to clean your space. When hiring a cleaning company, it's important to hire someone with experience. Since 2008, we have grown steadily because of client recommendations. Through this experience, we at Zeppelin Cleaning Services have come up with efficient systems for cleaning and maintaining carpets, homes, offices, and commercial spaces. We are a family-owned business that will work with you to understand your space and your needs. Excellent customer service is very important to us.
Janitorial Services for Roseville Buildings
Our team knows that each Roseville building is unique. Every client has different needs for cleaning. We will work with you and talk about the best plan. We can handle light services, such as waste removal, up to performing all cleaning services for a whole building. We can provide cleaning services for a variety of industries in Roseville. Past clients include schools, medical care facilities, and industrial buildings. We can provide daily carpet care, kitchen and restroom cleaning and restocking, waste removal, reception area and lobby cleaning, and much more. We will follow your schedule and any agreed-upon instructions.
Ductwork Cleanings for Improved Indoor Air Quality
Duct cleaning has many benefits for any Roseville home or commercial building. Clean ducts can reduce your energy bills as well as irritants in the air. Duct cleaning will provide better airflow, which will protect your HVAC equipment and make it last longer. In addition to ducts, we also clean dryer vents. This service is extremely important to prevent a fire and reduce strain on your dryer.
Roseville Carpet Cleaning Services
Carpet gets dirty, there's no way around it. By regularly cleaning your carpets, you will help them to last longer. We have created a sophisticated system for cleaning carpets, rugs, and upholstery. Our team can remove everyday dirt, spills, and stains. We have a vast knowledge of different types of carpet and different sources of stains. This allows us to decide on the best course of action to remove a stain. Our team can clean both residential and commercial carpets. We are always happy to explain our methods for cleaning and protecting carpets if you'd like to learn more. If you are in need of regular cleaning services, carpet cleaning, or duct cleaning for your Roseville home or commercial building, contact us for a quote today. Request a janitorial quote online or give us a call 313-731-6459.