Air Duct and Carpet Cleaning Services in Troy, MI
Comprehensive Residential and Commercial Cleaning Services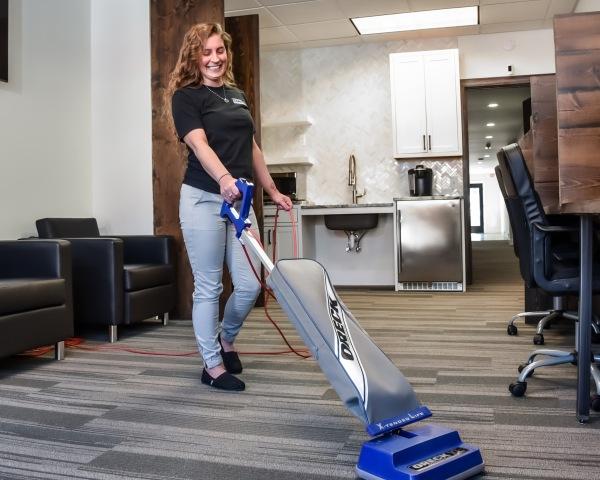 Caring for a commercial building or keeping up with a house can be daunting, especially when you have other responsibilities. Fortunately, with the help of Zeppelin Cleaning Services, you can keep your space spotless with minimal effort. We can clean every part of your commercial building or home, including the kitchen, bathroom, offices, hallways, and any other space. We also offer waste removal services, as well as spring cleaning and deep cleaning. Regardless of your needs or preferences, we can customize our services accordingly. Contact us today for professional cleaning services in Troy.
Janitorial Services for Troy Buildings
Zeppelin Cleaning Services is proud to provide janitorial services for Troy clients. Whether you operate an office building, a medical facility, an industrial building, or an educational facility, you can count on our team to get the job done according to your specific instructions.
Our team is experienced in the cleaning of all types of buildings, and we understand that every industry is unique. We offer a wide range of services designed to meet the needs of virtually any client, providing everything from basic carpet cleaning to hospital-grade waste removal services. We will also design our cleaning schedule based on your needs to prevent needless disruption of your building's operations.
Ductwork Cleanings for Improved Indoor Air Quality
Homeowners and business owners rely on their ductwork to supply each room in the structure with clean air. Unfortunately, because of a natural buildup of debris over time, ductwork often becomes dirty. When air ducts are dirty, the air quality suffers, leading to worsening problems with asthma and allergies. In some cases, dirty air ducts may even be home to microbes capable of causing illness. In addition, dirty ductwork may have a negative impact on the functioning of your HVAC system.
Zeppelin Cleaning Services offers ductwork cleanings to clients throughout Troy, MI. With our services, you can enjoy improved indoor air quality, as well as better HVAC system efficiency.
Troy Carpet Cleaning Services
Have you noticed your carpets looking dirty, dull, or stained? If so, it is time to call Zeppelin Cleaning Services! Our team has specialized equipment designed specifically for safe, effective carpet cleaning. We can eliminate dirt and debris from carpet fibers, and we can remove stains effectively. With our help, you can see your carpets restored to their former glory. We also offer treatments designed to preserve your carpet and prevent staining.
If you have residential or commercial cleaning needs in Troy, Zeppelin Cleaning Services is here to help! Contact us today to learn more or to schedule your first service.