Office Cleaning Checklist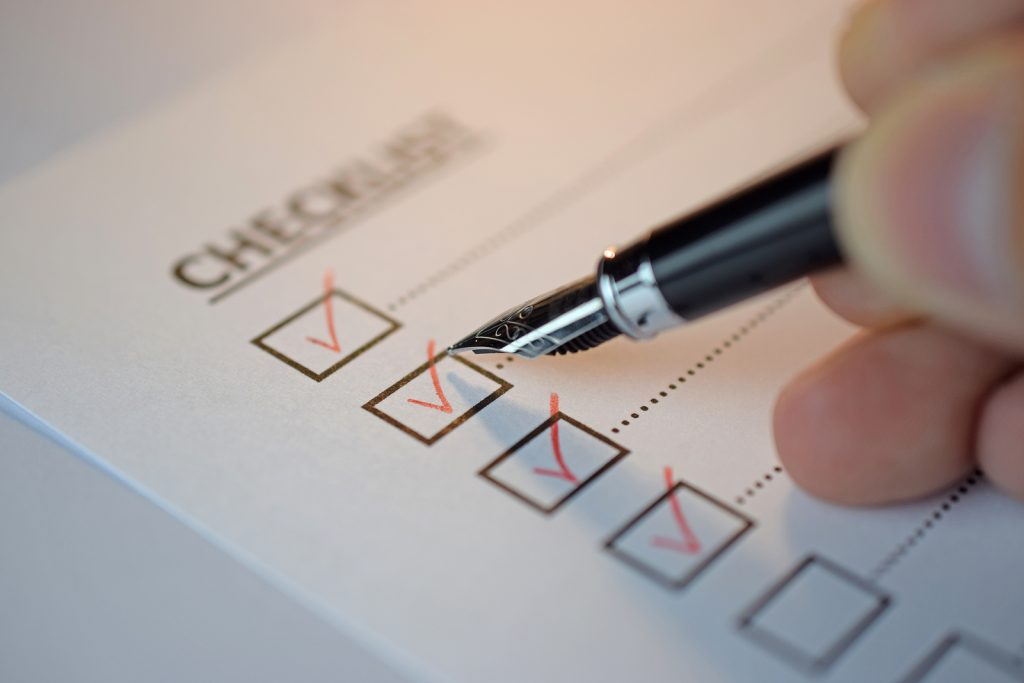 When you own or manage an office, making sure it stays as clean, presentable, and professional-looking (and smelling!) as possible is crucial for business. Not only that, but a well-kept office also provides an enjoyable working environment for staff and, ultimately, encourages greater employee productivity and efficiency. 
But when it comes to keeping an office spic and span, there's a long list of tasks that must be completed regularly. Many of them require daily attendance, while others only need weekly or, in some cases, monthly attention.
What exactly are those tasks and when do they need to be addressed? Check out our office cleaning checklist below for a breakdown of the cleaning tasks required to maintain a well-kept office space.
Cleaning Waiting and Reception Areas
If your office has a dedicated waiting room or reception area, that area will need daily cleaning to ensure your business makes a positive impression on guests and clients. Depending on what that area contains, some or all of the following cleaning and organization tasks may apply to you:
Dust all hard surfaces, including window sills.
Dust and clean window shades, if applicable.
Clean windows and glass doors.
Empty trash cans and recycling bins.
Dust artificial plants.
Water live plants and wipe down leaves when necessary.
Clean and organize the reception desk.
Organize any reading materials left out for visitors.
Vacuum entry rugs and beneath furniture.
Vacuum any carpeted flooring and mop any hard flooring.
Disinfect door handles, check-in screens, light switches, call bells or buttons, TV remotes, and any other areas people routinely touch.
Clean carpets at three- to four-month intervals.
Cleaning Cubicles, Desks, and Meeting Rooms
Chances are staff members are occupying (and potentially making a mess of) their desks at least five days a week. And that means those areas must be cleaned, organized, and maintained at least five days a week to keep your office looking presentable. Here's what needs to be done:
Dust computer screens, keyboards, and desks.
Clean any screens that have residue, fingerprints, or streaking.
Empty trash cans, recycling bins, and paper shredders, disposing of each in the proper receptacles.
Dust shelving and any other surfaces that staff regularly use.
Vacuum floors beneath desks and conference tables.
Clean interior and exterior windows, if necessary.
Cleaning Office Bathrooms
Any bathrooms that see regular use will likely require light daily cleaning and deep cleaning once a week. Here's what you'll need to do:
Wipe down sinks and counters daily. Thoroughly clean and disinfect these areas weekly.
Wipe down and disinfect the exteriors of toilets daily. Thoroughly scrub and disinfect toilets weekly.
Clean mirrors daily.
Empty trash cans daily if they're more than half full.
Check toilet paper and paper towel dispensers daily and refill them when necessary.
Check soap dispensers daily and refill them when necessary (usually when they're more than 50% empty).
Empty feminine hygiene product waste receptacles daily or whenever they contain trash.
Test hand dryer functionality and troubleshoot if necessary. Call a repairman if any dryers or automatic paper towel dispensers aren't working properly.
Disinfect all hard surfaces daily, including door handles, stall latches, countertops, and dispensers.
Cleaning Kitchens and Breakrooms
Office breakrooms and kitchens usually see quite a bit of traffic, so most of them require daily cleaning and organization. Here's what you'll need to do to keep these areas looking and smelling clean and fresh:
Toss out any trash left on tables, counters, and in the refrigerator.
Discard any used coffee grounds and clean coffee pots or other coffee-making containers (French press, pour-over, etc.).
Empty trash bins daily. Empty recycling bins when necessary.
Clean and put away any dishes left in the sink. Wipe out the sink.
Wipe down appliances and thoroughly clean them when necessary (microwave, dishwasher, toaster, etc.).
Wipe down and disinfect all hard surfaces, including tabletops, appliance handles, lightswitches, faucet handles, etc.
Restock disposable napkins, water cups, utensils, etc. as necessary.
Refill water coolers when necessary (if applicable).
Tidying Exterior Space Around the Office
To make sure guests and clients get the best possible impression of your business the moment they set foot on the property, you'll want to periodically clean outside your office doors.
You don't have to get too in-depth here (that's what lawn and landscaping maintenance companies are for), but a bit of daily tidying can go a long way. Here's what you should do:
Sweep up and toss out any outdoor debris and/or litter near the entry area.
If you have a welcome mat, sweep it off or shake it out when it's looking dirty.
Empty any outdoor trash cans when they contain food items to help keep pests off the property. Otherwise, empty them when they're more than 50% full.
Spot clean the outside of windows when necessary.
Disinfect outdoor door handles or call buttons daily.
Check the parking lot for trash and toss it out if you see any. Check for potential hazards, too, like ice.
In winter, sprinkle ice melt or salt on sidewalks, parking lots, and any other areas where guests, staff, or clients may walk outside the building.
Need Office Cleaning Service Near St. Clair Shores, MI?
Keeping an office clean and well-maintained is a lot of work and requires a considerable amount of time. If you don't have that kind of time, get in touch with our team at Zeppelin Cleaning Services! We specialize in comprehensive office cleaning and janitorial services for business owners in St. Clair Shores and the surrounding areas and have proudly served local businesses for nearly 15 years.
To get a janitorial quote or learn more about what our office cleaning services entail, give us a call today at 313-731-6459. You can also request a quote online, and we'll get in touch promptly with more information!